Skys Blue Boy: Sire of 260 World & Reserve World Championships
Congress Champion & Reserve Championships
Open, Youth, Amateur, Select Amateur and Novice Amateur
AQHA, NSBA, APHA, & ApHC
The Legend
Skys Blue Boy
1993 – 2012

Blue,
If tears could build a stairway, and memories a lane,
I'd walk right up to Heaven and bring you home again.
You came into our lives and left hoofprints on our hearts.
For that dear gentle giant, you will never from us part.
- Ray & Linda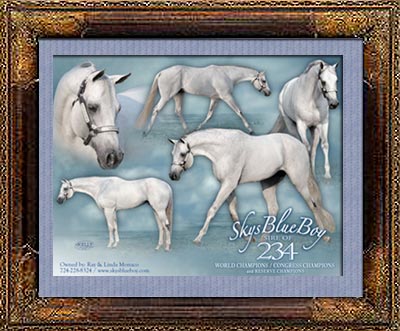 Click on image for larger view
See Blue again for the FIRST time!! Images taken on 9/29/08 at 15 years old.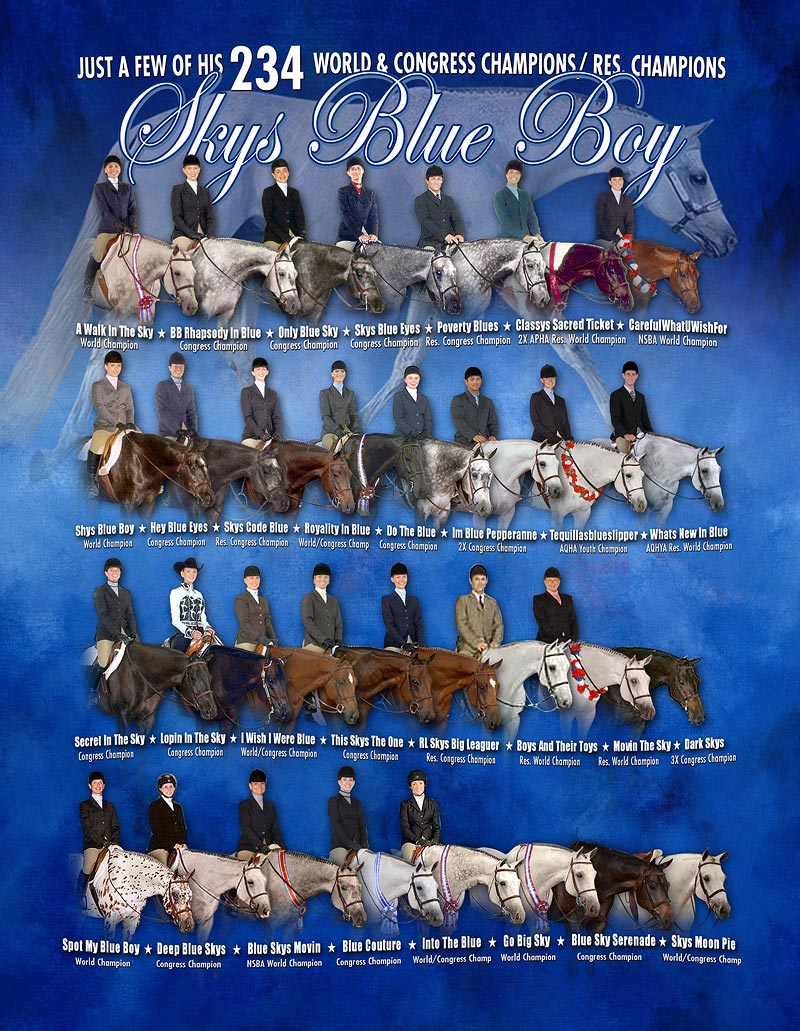 Click to view larger
Click here to read past ads and articles.
We are excited to have this area of our site. Occasionally we will profile a
"Skys Blue Boy" with pictures and personal information from the blue owner. These stories will be archived on our Featured Blues page. If you would like your "Baby Blue" featured please send us an email. Our current feature is about "A Walk In The Sky".
Ray and Linda Monaco
63 French Hill Dr.
Prosperity, PA 15329
Email: skysblueboy@cobweb.net
Phone: (724) 228-8324 Fax: (724) 228-8740


Click here to view our links