Click on images to view larger (if available) in new window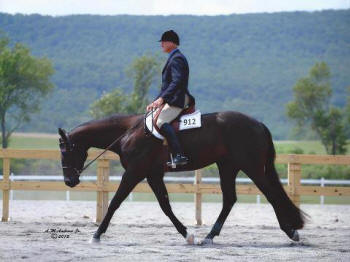 The Blue Cowboy
Click here to view Working Video. Click here to view Show Video.
The Blue Cowboy, by Congress/World Champion Producer Its All About Blue, has already proven himself in the show ring as a very competitive individual. Earning himself about 40 points this year and earning close to 5,000 in cash and prize money. As of 8/15 he is 6th in the national standing's in Green Hunter Under Saddle. He is very solid and simple to show. Would be suited for Youth or Amateur but also competitive for the open division rider. Has the ability and talent to go on and do other events like horsemanship, showmanship, Driving and also has been started over some fences and shows lots of promise. He is Incentive Funded and NSBA Stallion Licensed. Serious Inquires.....please email eaw@edweberquarterhorses.com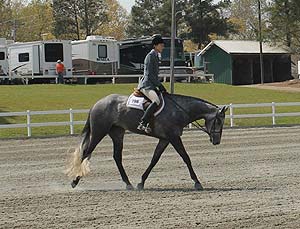 Lukes Blue To Me
2008 mare
by Skys Blue Boy out of Lukes First Luv (Luke At Me)
Phenomenal mover, 10+ trot and gorgeous canter, currently showing in the junior and green HUS, English all around potential as this mare can also jog and is a quick learner. Please contact Amanda Benton at 910-872-2074 or rowancreek@intrstar.net
Click here to view video #1. Click here to view video #2.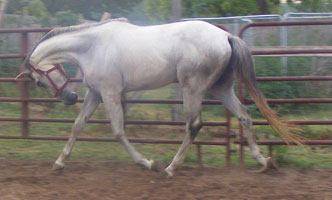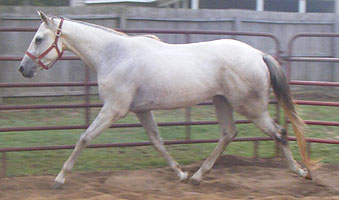 Tall Dark N Blue
2008 Grey Gelding sired by Skys Blue Boy & out of 16.2 TB mare
"Jackson" has been started under saddle, & has 45 days w/ professional trainer. He is still maturing & hasn't been pushed. Started on Showmanship pivots & setting up. He is easy going, sweet, willing, & patient during training. He is still growing & should mature 16.2-16.3hh. "Jackson" is flat up front, & tracks very nicely, with a lot of reach from behind. He has a solid trot & his canter is great too. Very "quiet" tail. LONG neck. He will make a very nice HUS/all-around horse, or a great Dressage/Hunter Jumper horse. AQHA IF enrolled, NSBA Breeders Futurity enrolled & eligible for NSBA IF See video on youtube http://www.youtube.com/watch?v=3FGATr5QJk8 Please contact Sabrina Nichols for more information, nicsabrina@yahoo.com or (334)224-6268.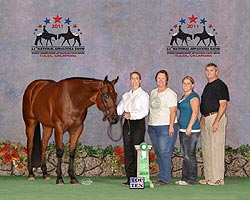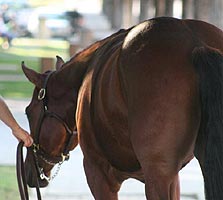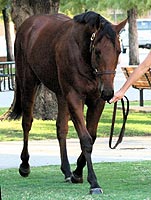 Sky Blue Caanstellation
2009 Bay Appaloosa Gelding by Skys Blue Boy
Big, bay gelding by Skys Blue Boy out of Caanstellation Miss (ApHC), a granddaughter of AQHA pleasure stallion James Caan. "Bear" already has his Performance Permit and national points in Hunter In Hand. He is very easy to very easy to handle, loads, clips, bathes, and is UTD on all shots, trims and deworming. Measured on 12-1-10, he was 15.1 at the whither and 15.3 at the hip. He was 44" tall at birth, so he should easily mature over 16 hands. You can see video of him on YouTube, just search his name. This is one of the kindest babies I have ever raised. He will be willing to do whatever you teach him. He is ready to be broken. Please contact Rebecca Hogan for more information: rmh1770@uwmail.com or (817) 597-6231.


If you want to be competitive at the top in the AQHA Hunt Seat classes at any level, this is the horse for you. "Daisy" who is a 1998 Incentive fund 16.1 hand mare is an 8 Time World Show Qualifier in Hunt Seat Eq, Showmanship and Performance Halter Mares. She has been top 10 in the Nation in Showmanship and Performance Halter Mares and in 2008 was the #3 Amateur Hunt Seat Eq Horse in the Nation. Daisy has multiple AQHA All-Around Championships and Runner-Up's and in 2004 was the #3 Amateur Limited Hunter Under Saddle Horse in the Nation. She was the Region Four Champion in Amateur Showmanship and Eq and multiple Top 5 and 10 Placings there as well. This talented horse has earned over 575 AQHA points in six events including Showmanship, Equitation, Performance Halter, Halter, Hunter Under Saddle and Horsemanship. Superiors in Equitation and Showmanship. Please contact Dorothy Bentley for more information: bentleyde@hotmail.com or (440) 477.9000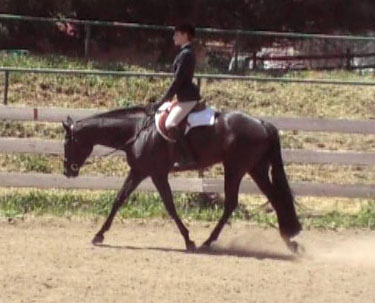 Im Beyond The Blue
2005 Black 16.2+ hand ( a hair under 16.3) mare.
by Skys Blue Boy out of a Last Detail mare
Click here to view video.
Puppy dog personality. Sweet as can be. Started slow and gentle. Shown by a novice youth in AQHA, HUS, Eq and Showmanship. And was shown by adult in Green HUS at big Del Mar show and was Reserve Champion. Very kind and easy keeper. Daughter is off to college. She is ready to show big time! Floaty trot & canter. $20,000 Email Lynn for more information.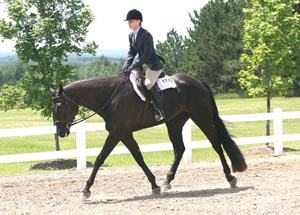 Skys Blue Print
2005 I.F. Dark Brown Gelding 17+ Hands
Consistently in the ribbons, this gorgeous brown gelding with limited showing, has wins in the Green, Junior and Amateur Hunter Under Saddle classes earning AQHA points in all three events. Because he was so big and growing so fast, he was brought along slowly allowing him to develop before starting his show career. He can trot with the best of them and has a slow cadenced canter and is ready to win for you. He has been started in Showmanship, Equitation and Trail. Recently started in Pleasure Driving and shows great potential to be a top driving contender at all the major shows. He is quiet and easy to work around and has the looks and movement to take you to the top. Reluctantly selling due to busy life style and two small children starting to show in Walk/Jog.

For Information contact: Jess @ (519) 949-0708 or email hbjess@rogers.com
Video on You Tube: http://www.youtube.com/watch?v=8j0vtumSsZQ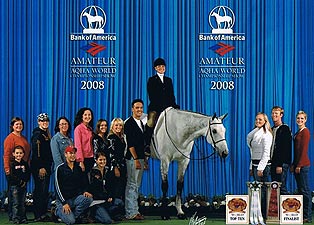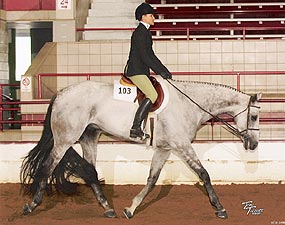 Skys Blue Star
2000 gelding 17.2 hands.
He has 6 Superiors, Amateur performance championship, Multiple Congress Top Tens and World Show qualified, 2007 Highpoint 2nd Amateur HUS, 2nd Open HUS, 3rd Amateur Showmanship, 8th Amateur Equitation. 2008 Congress 5th Amateur Equitation, 6th Amateur Showmanship, 10th Non-Pro HUS. 2008 World Show 6th Amateur Equitation, Finalist Amateur Showmanship & HUS. Multiple Circuit Champions and many other awards. For more information contact Lyndsey Tait at LTait123@yahoo.com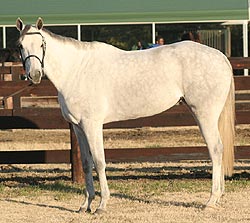 RHYTHM AND BLUES
16 hand, 4 year old gray SBB filly.
Ready to show in Hunter Under Saddle, working on Equitation and
Showmanship. She is out of a Hotroddin mare by Hot Rodders Jet set. Outstanding all around
prospect, very simple and Great minded for any Youth or Amateur.
Please contact Carla Wennberg at 910-276-9780. (located in Laurinburg NC)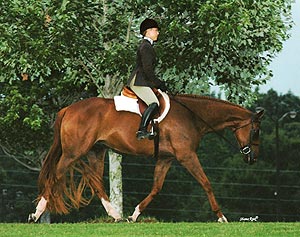 I Wish I Were Blue
1998 Gelding 16.2 hands
Extraordinary World Class Champion
Consistent Winner!
2008 WORLD CHAMPION in Ama. Hunt Seat EQ.
2008 Congress Hunt Seat Equitation Champion
2007 High Point HSEq 1st
2007 HUS High Point 3rd
Many Other Top Awards
Contact Sandy Vaughn 352-603-0847 or sandyvqh111@aol.com for more information.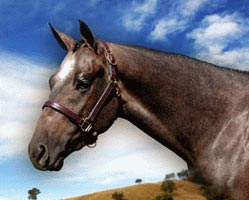 Farside of the Sky
2005 Gray stallion
An exceptional young Stallion - half brother to Reserve World Champion and Congress Champion.
We are proud to offer this exceptional young stallion for your consideration. ''Bandit'' is the complete package of pedigree, looks, talent and disposition. He is a half brother to Heza Lot Like Reno, Congress Champion and Reserve World Champion Hunter Under Saddle horse with over 400 AQHA points and nearly $20,000. in NSBA earnings. "Bandit" has already proven he has what it takes to be a great one. He is a class winner and earned points every time shown while going directly from the breeding shed to the show pen. Quite an accomplishment for a 3 year old stallion. He is an easy breeder with excellent semen quality and has mares in foal. He has a strong foundation and is ready to go. He is well started in hunter under saddle, over fences, trail and western riding. He is truly a great all around prospect. He looks amazing over a fence and will be just stunning in a cart. He is 16.1 with a lot of leg that measures to 17 hands. "Bandit" is a late June foal so he has lots of time to grow. The first 2 payments have been made for him for the Congress. He is a correct horse with a very kind mind and lovely disposition. Proudly owned by Gigi Bailey. Priced for a quick sale. Call for more information 920-918-1655. Watch for a video coming soon.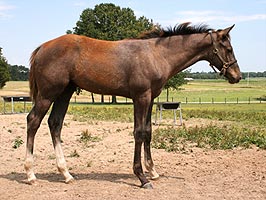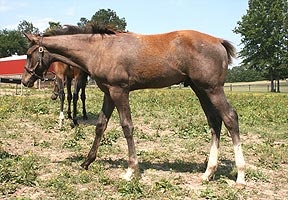 "Pete"
2008 foal
Sire: Skys Blue Boy Dam: Joan Van Art by Indian Artifacts
This is a beautiful, BIG boy! Gorgeous head and very long legged. Nice conformation and flat movement with his knees.Will mature to at least 16.2h+. We are excited about this colt! He is still a stallion and will be weaned July 21st, 2008. He is enrolled in the Just For Pleasure Futurity. Owned and Bred by: Cedar Springs FarmGalatia, IL Contact them for more information: cedarspringsfarm@mychoice.net or call (618) 268-4010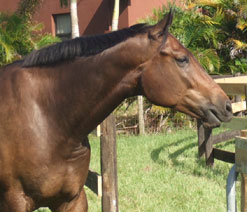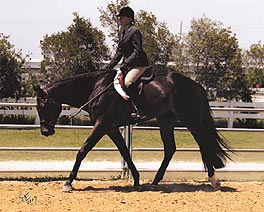 RIPPED MY BLUE JEANS
2006 Gelding
by Skys Blue Boy out of Ripped Britches
Click here to view video.
Ripped My Blue Jeans is 17'1 hands. He is showing at A hunter shows. In limited showing he has been res Champion Low Adult hunter. He has won numerous fence and hack classes at the Wellington-WEF a shows. If not sold he will show here again this season in the Pre-green. He is schooling 3-3'3 fences. He could easily got back to showing the AQHA shows in the flat and fences. Out of a lovely TB mare who produced Ripped Blue Jeans (top 10 at Tom Powers 2 yr old HUS). He is offered for sale to the show oriented buyer. (561)798-1075. Randy Halvorsrod.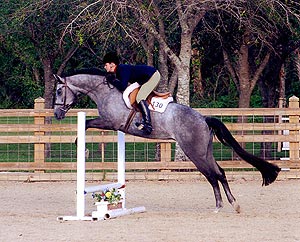 Gotta Lotta Blue
2002 Grey gelding 16.2 hands.
Skylar has points in Green, Junior and Youth Working Hunter, EQ over
Fences and Hunter Hack. Owner is going to college. Asking $20,000.
Contact Wendy at 561-793-2232 or 561-357-6506 or email wenwag@bellsouth.net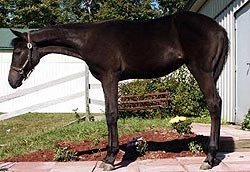 2007 big pretty bay filly
by Skys Blue Boy out of an 17 hand Art I Sweet mare
A true 10 trotter and loper. She will be a top contender at all the major futurities. She measured 13 hands at 13 weeks and has continued to consistently grow. This is a very correct and balanced filly with a mind fit for anyone. She is easy to work with, loves people and is a very quick learner. For more information please contact : 315-216-4038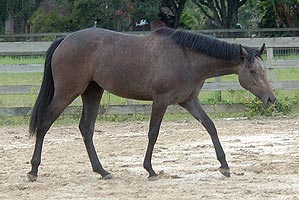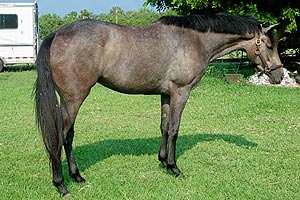 SBF Taiki Blue
2007 big fancy gray filly
by SBB out of Taiki Victoria, 17+ hand TB mare
Blood lines include Northern Dancer, Nasrullah and Princequillo.
10 trot and lope!!! Currently stands 16.1 and is expected to get at least 17 hands. Great conformation and movement, untrained. Video available. Please email Rory Mueller at rorymueller@bellsouth.net or call Ruth 772-538-7022 for more information.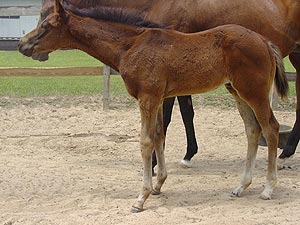 4/4/06 Foal
By Skys Blue Boy out of Ripped Britches (Migrating Moon x Regal Britches)
Owned By Troy and Jennifer Childress
This colt's dam is Ripped Britches, a 17h bay thoroughbred mare. Her first foal, the full sister to this colt, is Ripped Blue Jeans, who was in the top 10 at the Tom Powers HUS 2-yr-old class, and is currently being shown/owned by Heidi and Dawn Piper. This colt was 46 inches tall at birth, and has continued to grow! He is extremely leggy, great-minded, and floats across the pasture. This mare is one of the most exquisite thoroughbred mares I've ever seen! Call Jennifer for more info. (251) 960-5014.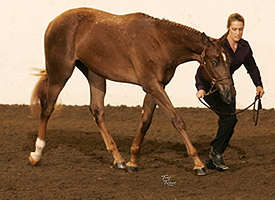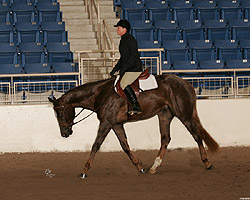 Love Love Me Blue
2009 Gelding
It's All About Blue x Love to Hunt, by The Hunter
SOLD
2011 Appaloosa National Top 10 - 2yo Hunter Under Saddle
Great mind and big boned. Currently stands 16.2h and growing.
Show ready now. No Vices. Hunter Under Saddle dream!
Contact Debbie for video and further details 443-517-7555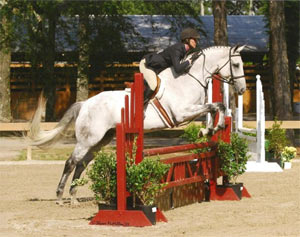 Blue Skys A Fallin (AQHA)
"Dusty Miller" (USEF)
Grey Gelding
Sire: Sky's Blue Boy Dam: Proper ID
SOLD
Exceptional mover and scopey jumper with big stride and auto lead changes. Proven winner in rated USEF hunter jumper shows. Very quiet and great disposition. Easy to prepare for show ring. Lots of miles at 3' and ready to move up. AQHA points in Hunter Under Saddle (16.5 open, 38 Am) Hunter Hack and Showmanship. AQHA Incentive Enrolled. Click here to view video #1. Click here to view video #2. For more information contact Leslie Ragland-Gattuso at 901.292.1216 or gattusohouse@comcast.net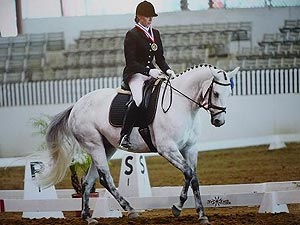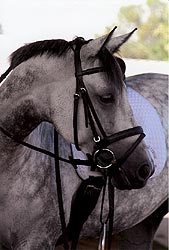 BLUE IN THE FACE
2000 gray mare 16.1 hands
SOLD
This beautiful Skys Blue Boy mare will become a successful show partner for any person. A big fancy mover, she is athletic and always willing to learn new things. She has been trained in dressage for the last 2 years. That rhythm, balance and suppleness will make her a great Hunter Under Saddle and Equitation prospect. She is also very nice over the fences!!! Her mother earned over 100 points, like her mother, this mare will make a great show partner. Please contact Kim at Kim.McCrea@tklaw.com or call 214-969-1256.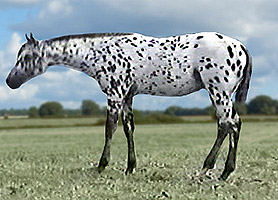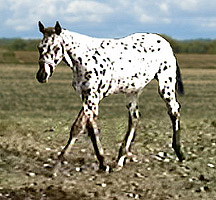 I GOT BLUE SPOTS
2007 ApHC Colt
by Skys Blue Boy (the only ApHC foal by him in 2007)
Dam: CBH Freckled Annie by Chief Big Hawk by A Freckles Bandit.
SOLD
Congratulations to Rebecca M. Hogan from Weatherford, Texas.
This outstanding stud prospect string tests to be 17 hands. Great minded, big mover!!!
Pictures taken when he was 6 months old (Birth date 5/8/07)
For more information call 724-228-8324 or email skysblueboy@cobweb.net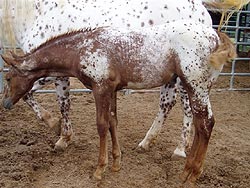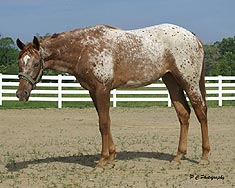 I C BLUE SPOTS
4/14/2008 filly
Sire: Skys Blue Boy Dam: CBH Freckled Annie by Chief Big Hawk.
SOLD
Congratulations to Paul and Jill Labroski of Armada MI. and a special thanks to Mary Luther.
Full sister to "I Got Blue Spots". Will make an outstanding Hunter Under Saddle prospect.
Contact Linda 724-228-8324 or email skysblueboy@cobweb.net

RR Court Me Slo
2002 Mare
BIG 17 Hand Mare
Sire: RR Slo Slippin Story by Rule Breakin.
Dam: Courtly Prospect by Allen's Prospect by Mr. Prospector.
SOLD
Congratulations to Jim and Eileen Minnihan of Cripple Creek Colorado.
This 6 year old appendix mare is in foaled avery fancy big bay filly by Skys Blue Boy Feb. 14, 2008.
Very tame, easy breeder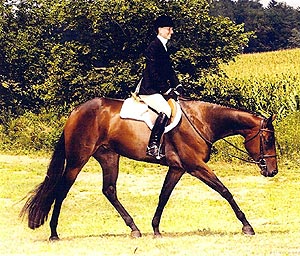 Classy in Blue
2004 bay mare
by Skys Blue Boy out of a Deck of Stars mare.
SOLD
Congratulations to Linnea Fulkerson from Fort Wayne IN.
This elegant mare is 16.1, a great mover with a gorgeous lope, and a wonderful disposition. She has been brought along slowly but in her first show last September, she was 2nd out of 16 in Junior under Hunter Saddle. She is very quiet and easy to get along with and would also make a great showmanship horse. Her full sister has points in Junior HUS with very limited showing and is now getting ready to start a career with a youth rider. Please call Kathy at 260-416-0272 or e-mail at aqhadeedee@aol.com. She is priced to sell but the price will go up as she continues her show career. Classy can be seen at Leckey Quarter Horses in Richmond, IN (765-939-1538).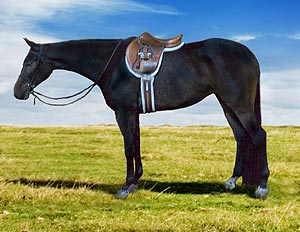 It Must Be Blue
2004 IF brown filly by Skys Blue Boy
SOLD

Full sister to Royality in Blue (World and Congress champion)
16.2+ hands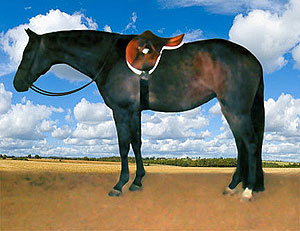 ITSTHATBLUE EYEDGIRL
2004 Incentive Fund Bay Filly
SOLD
Congratulations to Maxine Wilkins of Johnstown PA on her purchase of Hey Blue Eyes full sister. Good luck in the 2007 show season. Watch for this outstanding filly under the guidance of Kristina Swank and Jimmy Becker.
Looking for a Congress three year old Hunter Under Saddle Futurity horse?? This awesome 16.3 hand bay filly is flat kneed, deep hocked with a big trot and a wonderful canter. Should be a top contender at all the major huntseat futurities, plus an eagerness to please and sweet disposition. A FULL SISTER to Hey Blue Eyes, 2002 Congress Champion in the 3 yr old Hunter Under Saddle open Div. Futurity. She definitely has her eye on the blue.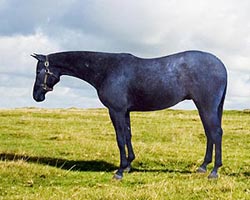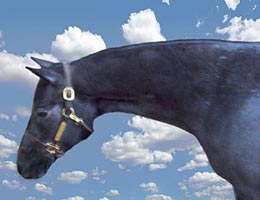 INTO THE BLUE
2005 Incentive Fund Gray gelding
SOLD
Congratulations to new owner Jessica Johnson of Pickerington Ohio.
Jessica is a 3 X Youth World Champion with Royality In Blue and hopes that Winston will follow
in his footsteps. The best of luck in the 3 year old futurities next year.

Bettin On Blue
2002 Incentive Fund gray gelding
by Skys Blue Boy and out of Gifted Bett by Bett Ohio.
SOLD
He is a maternal half-brother to world champion Gifted Circle. He is 16.1 hands and 100% sound. He is a point earner in Open and Amateur Hunter Under Saddle and Amateur Horsemanship. He is the 2007 Dixie National class winner in Nov. Am. Hunter Under Saddle and Nov. Am. Equitation. He has also been shown in showmanship. He is a big trotter and a fabulous loper. He is quiet with no vices in the show pen. He is ready to go for a serious youth or amateur looking for their next all-around horse.
SOLD
Congratulations to Ashley Bowles of Rushville IN. GOOD LUCK!!!!
"Cookie" is black turning grey, should mature 16.2-16.3, and very quiet. She is out of a Deck of Stars mare who has points in Hunter under Saddle and Western Pleasure and has a full sister who has points in junior hunter under saddle with limited showing. She would be a great longe line prospect or wait for the under saddle classes. She's a very pretty mover and has a beautiful head and neck. Contact Kathy at 260-416-0272 for more information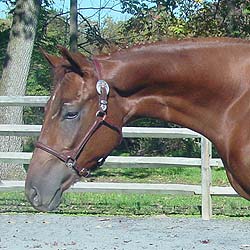 Skys Red Dawn
2005 Sorrel IF Gelding by Skys Blue Boy
SOLD
Congratulations to Elizabeth Steffens of Bernville PA. on your purchase of "Skys Red
Dawn". We look forward to seeing you and "Tony" in the futurities. Best of Luck to you!
Fancy hunter under saddle prospect that has the look that everyone is seeking. Currently stands 16 H and should mature to 16.2H. Tony has been started on ground work for riding. He has been exposed to the horse show environment as a yearling. He is very easy to handle, clip, and haul. Tony has that big "BLUE BOY trot. He is flat kneed and good hocked. He will make a great amateur, youth or non-pro hunt seat futurity horse. Call (717) 469-2816 for more information.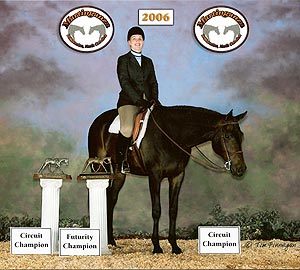 Whispering The Blues
17H Bay Gelding AQHA Incentive Fund by Skys Blue Boy
SOLD
Looking for a competitive Hunter Under Saddle horse that can go to the big shows and wins? Look no further. . .
Whispering The Blues is ready to show for a Novice, Amateur, or Youth. He has that big "Blue Boy" trot and a soft slow-legged canter. He is started in Showmanship and Equitation. He has 27 Open Hunter Under Saddle Points and is a NSBA money earner. He would make an outstanding prospect for over the fences or in the cart. Limited showing includes the following list of accomplishments:

2006 – World Show Qualifier & Open Performance ROM
2005 - Numerous Hunter Under Saddle Futurity & Circuit championships
2004- top 15 at the All American Quarter Horse Congress in the 2 yr Open HUS futurity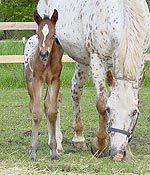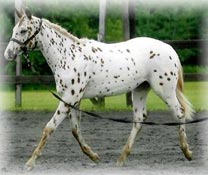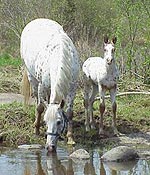 Don't miss this RARE OPPORTUNITY TO OWN THE ONLY APPALOOSA
BROODMARE IN THE WORLD IN FOAL TO "SKYS BLUE BOY" FOR A 2007 FOAL.
SOLD
1996 ApHC Chestnut Leopard mare, 16 hands, and great minded!
Sire: Chief Big Hawk by A Frecklles Bandit.
Dam: Jets Bold Kim by 3 Jets Silver Bars.

Contact Linda Monaco for more information.
724-228-8324 or email skysblueboy@cobweb.net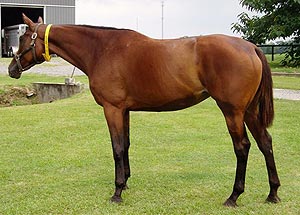 17 HAND GENTLE GIANT TB BROODMARE
6 years old
Sire: Wolf Power Dam: Savannah Ave. by Dr. Jarrell by Pacific Native.
SOLD
Congratulations to Amanda Benton of North Carolina
In foal to "Skys Blue Boy" for a 2007 foal.
Contact Linda Monaco for more information.
724-228-8324 or email skysblueboy@cobweb.net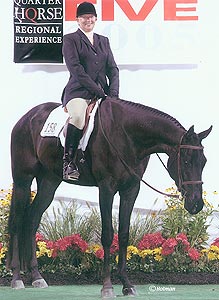 A Boy Named Blue
"Calvin"
2002 Black gelding, 17 + hands
SOLD
Congratulations to John Johns of Clayton NC,
Trainer: Derek Bomberger. Good luck at the 2006 QH CONGRESS!!!!!!!!
AQHA incentive fund, Limited showing with points in open and Ama.
Hunter Under Saddle, Lounge-line champion, NSBA money earner,
excellent mover, would make an outstanding prospect over fences.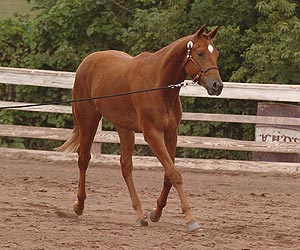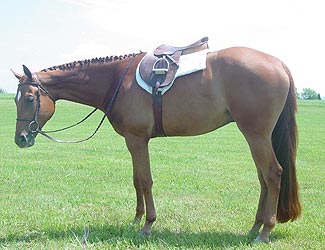 Boys N Blue
2005 Sorrel IF Gelding by Skys Blue Boy
PQHA Champion Non - Pro Yearling Longe Line Hunter Futurity
PQHA Champion Open Yearling Longe Line Hunter Futurity
Champion NYSQHA HUS yearling Longe Line Futurity
SOLD
Looking for that hunter under saddle prospect that doesn't require alot of work? Here he is. This handsome gelding has a canter that will catch your attention. He's a flat mover with a strong hind quarter. Currently 15'3H Should mature to 16'1 H. Joey has been under saddle for 90 days and taken out to the shows. He needs a little fine tuning, but should be ready for the fall futurities. This one would make a great all-around prospect.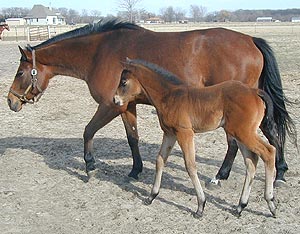 2006 Filly by Skys Blue Boy
SOLD

Incredible 2006 filly by "Skys Blue Boy" born 2/2/06. She is very tall, pretty headed
a big world class mover, bay with a small star, out of a very well bred Artful Move dam.
Please contact Ken Borden Jr. at kfbjr2@sbcglobal.net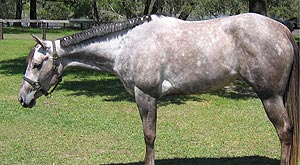 "Gracie"
2002 Mare by Skys Blue Boy
SOLD
Congratulations to Ashley Reynolds Groveland, FL
Long sweepy trot and super deep in the hocks at the canter.
In foal to Gucci Only a 16'1 son of Invitation Only. Due Feb 2007
Please call 321.689.9431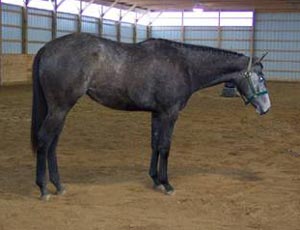 Looks Good In Blue
2004 Gray Mare by Skys Blue Boy
SOLD
Congratulations to Kim Hiett from Hagerstown MD, Trainer; Chris and Chad Shields.
Heidi is out of RR Exclusive Look, 16.2 hand appendix mare. Ellie was Reserve Champion Tom Powers HUS Yearling Lunge Line, top 15 Congress lunge Line (in with the western horses with her braids!!), and winner of many Lunge line futurities on the East coast. Not shown after that due to an injury. Heidi is 15.3 at the withers and should mature to 16.2
or better. She is a flat, sweepy trotter and a deep soft canterer. Started Under saddle and doing very well. AQHA IF
Email: skysblueboy@cobweb.net or call (724) 228-8324 for more information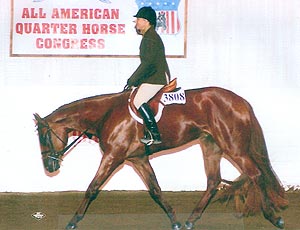 Skys Angel In Blue
2002 Sorrel 16 Hand Mare by Skys Blue Boy out of a Deck Of Stars mare
SOLD
Congratulations to Jimmie Thompson of Carthage NC and Good
Luck to Hailey and Pattie.
Ready to show in Novice, Youth, or Amateur Hunter Under Saddle. Started in Shownmanship, Horsemanship, and Equitation. Beautiful mover that is a great all around prospect. Excellent potential for over fences classes. AQHA Incentive Fund, NSBA, and Just For Pleasure. Call 765-939-1538 or 260-416-0272 or email for more information.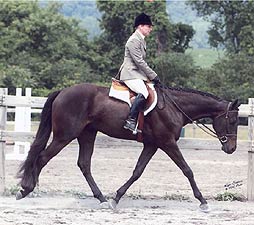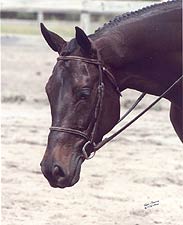 Whata Blue Sky
2002 16H Chocolate Brown IF Gelding by Skys Blue Boy
SOLD
Congratulations and much success
to his new owner, Clair Coley from Cummings GA.

Fancy amateur, youth or novice hunter under saddle horse. Big trotter. Easy to ride. Ready to win for you.
This one would make a great all-around prospect.

Performance record: Amateur ROM. Points in Jr. HUS, Amateur HUS and
Amateur Hunt Seat Equitation.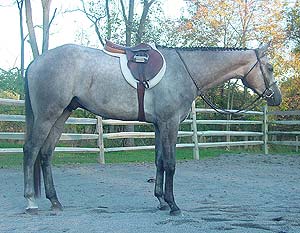 As Blue As A Boy Can Be
2004 Gray IF Gelding by Skys Blue Boy
SOLD
Congratulations to Patty Tihansky of West River, Maryland on her
purchase of Reggie. Good Luck in the upcoming show season.
Eloquent hunter under saddle prospect. Out of maternal sister to Hey Blue Eyes, Congress Champion 3 Yr. Old Hunter Under Saddle Futurity. Currently 16'1H Should mature over 16'2 H. Reggie has been started under saddle and exposed to the horse shows. He has been ridden by an amateur over the winter and will going for a tune-up in April. He has what it takes to be an open or non-pro futurity winner. Pretty profile, good loper and big trotter. Email wkleeser@aol.com or Call (717) 574-8988 for more information.